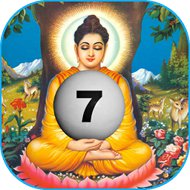 Lottotopia is a new App for iPhone that makes it easy for you to check your lottery ticket numbers and compare them with the lottery results.
The first step in using Lottotopia is to tell it which lottery games you play:
After you select the games you play, Lottotopia will automatically go out to the Internet to get the latest lottery results.
Lottotopia knows a lot of Lottery games and AppAde is currently working to add more.  Lottotopia currently supports Mega Millions, Powerball, Win4Life, and the following state lotteries:
California, Florida, Georgia, Illinois, Maryland, Massachusetts, Michigan, Minnesota, New Jersey, Ohio, New York, Pennsylvania, Texas, and Wisconsin.
Download Lottotopia from iTunes
See A Demonstration Video
On the Mega Millions game screen you can see the date of the last drawing, the numbers that were drawn, the Megaplier multiplier (for the states that have the Megaplier), and the Jackpot amount.
On the second half of the screen you can see the date of the next drawing and the amount of time left before the drawing starts.
When the drawing starts, Lottotopia automatically starts checking for the results.  There is no need to hit a refresh button over and over.
When the results are in, you can press the little 'i' in the lower right hand corner to check your tickets against the results.

The Tickets and Results screen shows a past history of lottery drawings for each game.  (the lottery results are in dark blue and your lottery tickets are in light blue)
Lottotopia highlights any matching ticket numbers in green to make it easy for you to see which numbers match.
Click this link to see a video demonstration of Lottotopia.
To enter your lottery ticket numbers into Lottotopia, just click the '+' in the upper right hand corner.
Download Lottotopia from iTunes
Lottotopia gives you two ways to enter ticket numbers.  Simply tap the numbers in, or shake the device to pick a set of random lottery numbers.
If you don't like the number selected, just shake the device again to pick another.
Lottotopia makes your lottery play more fun which helps to make it easy for you remember to check your tickets.  Millions of dollars of winning tickets go unclaimed each year, so if you're going to play, it's nice to know you've got a second set of "eyes" watching your numbers for you.
Download Lottotopia from iTunes
No tags
No comments yet.